Note: "Please Check your OS version before you choose. If the theme for your model shows different OS options, please check your BlackBerry OS version to make sure you download the correct one. Click on "Options" then click on "About" on your BlackBerry. The OS version will be "v.4.****" or "v.5.****" . It is best to update your BlackBerry to the latest OS but we make the older versions available for your convenience."
1.Animated diyas background images for main screen.This feature does not support for 9800
2.Big diyas stand as battery meter and signal meter, when the battery and signal level decreased diyas flames will gone.
3.colorful icon images for application screen.
4.Customized red shade background image for active call screen.
5.Beautiful diyas and design background image for incoming screen.
6.Two Big Diyas and sweets background image for lock screen.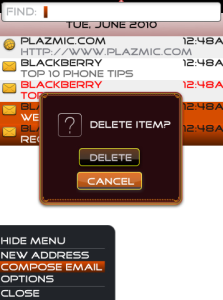 App Name:Dazzling Diyas Theme
App Version:1.0.0
App Size:1050 KB
Cost:FREE
Filed Under: Themes Tags: OS, Two Big Diyas Previous Post: Quiet Summer for os5
Next Post: DROID by WJD Designs