Hard core design enthusiasts will love this professionally designed theme with its sleek interface, crisp icons, and contemporary feel.
This theme, with its blue and green palette, features BlackBerrys User Interface 6 with Berrylabs own popular design.
Love your BlackBerry!
Please be sure to REBOOT YOUR DEVICE after every download.
Vendors cannot reply to Reviewers. Please email support if you would like a response.
See our website www.berrylab.com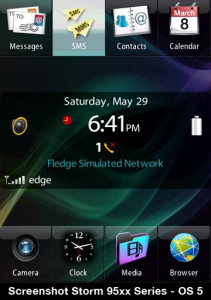 App Name:iWave
App Version:1.5.0
App Size:1074 KB
Cost:US$2.99 USD
Filed Under: Themes Previous Post: Monkichi Moving
Next Post: More Sugar Skulls PREMIUM Theme