Experience the Globovisión theme on your cell phone! It´s free!
Globovisión, 24 hours of information, shows you the new theme for your BlackBerry. Download it and live the experience of personalizing your cell phone as our reporters and television anchors do.
Check our innovative icons: SMS, Contacts, Calendar, Browser, BlackBerry Messenger, Maps, Clock, etc; and personalize your BlackBerry the way you want to!
Another advantage of Globovisión Mobile!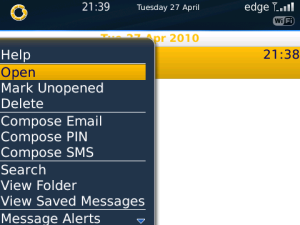 App Name:Tema Globovisión Móvil
App Version:1.1.0
App Size:316 KB
Cost:FREE
Filed Under: Themes Tags: SMS Previous Post: Welsh Flag
Next Post: Seven. A Stylish and Cool theme