We are proud to introduce Druglord Wars 2, an update focused entirely on customer feedback and requests. Druglord Wars 2 offers a wide range of updates that hit all the areas you asked for, and then some!
- Entirely new turn-based fighting system allows you to utilize unique strategies during fights you encounter along your journey
- A hospital to allow you to recover health, extending your path to greatness
- Armor to protect you during fights and let you get that last hit in
- 6 new locations to visit, including international destinations for your worldwide empire
- Drug values counted towards your high scores to help you top the global high score board, already with over 60,000 scores for you to compete against
Druglord Wars is an adventure Game pitting you against the world of street dealers, crooked cops, and drug cartels in a battle for money and drugs. Starting off in debt, you will build your drug empire by visiting over 10 beautifully rendered cities, and fight attackers out to get you.
A throwback to the TI-83 version, Druglord Wars has been fully updated and modernized with over 150 custom designed graphics for the BlackBerry. See how you compare with players worldwide on the global high score board!
Features:
* Unlimited gameplay mode to see how far you can take your drug empire
* Global online leaderboard to compare your skills to the world
* 17 different drugs to buy and sell in 19 beautifully rendered cities
* 20 different weapons and storage containers to take down enemies and hold more drugs
* Over 150 custom designed images
* Save games and preview progress before resuming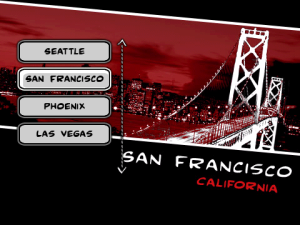 App Name:Druglord Wars 2
App Version:4.0.0
App Size:2677 KB
Cost:US$1.99 USD
Filed Under: Action Game Tags: Druglord Wars, Features Unlimited, TI Previous Post: Aces Jewel Hunt Classic
Next Post: Crazy Rush