"What was the highest score match at the 2002 World Cup Finals? Which English team, nicknamed the Magpies, plays in vertical black and white stripe uniform? What was the only team to defeat Argentina in the 1978 World Cup? Pefect for diehard fans, play the exciting Game Football-Bet you didnt know! Have fun learning facts about your favorite teams and the best athletes around the world, including Kaka, Messi, Ronaldo, and many more! Have a look at the major features:
Features:
Two categories are created with Football Rules and NFL Players
Each question comes with a timer to set the pace of the game fast
After each question there will be answer statistics given to know the right answers/wrong answers, skipped and time outs as well
Three level of difficulties are also set to make the trivia challenge interesting
Learn about the unforgettable moments in soccer history, including goals and penalties in regional as well as World Cup tournaments. Now brush up your own knowledge and challenge a friend to play!"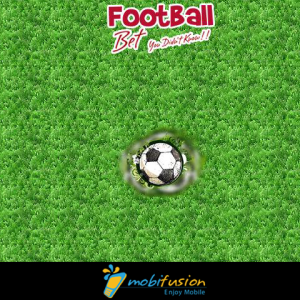 App Name:FootBall- Bet You Didn't Know
App Version:1.1.0
App Size:831 KB
Cost:US$2.99 USD
Filed Under: Sports Game Tags: Argentina, Football Bet, Football Rules, World Cup Previous Post: Anytime Pool
Next Post: PBA Bowling Lite